The recipe for success
By taking part in the 3 Course Challenge, you'll do more than create a delicious feast for your loved ones with help from Sarah Todd. You'll help raise money to find new and improved treatments and prevention for breast cancer.
To get involved, the first thing you have to do is sign up - it's free! Once you've registered, ask your friends, family and work mates to support your culinary challenge by donating to your fundraising page.
Every dollar you raise will support breast cancer research and help find more effective ways to treat, prevent and ultimately cure breast cancer. So be enthusiastic, tell them why it means so much to support Breast Cancer Trials and why you're taking on the challenge.
As soon as you register, you will receive a sneak peek of Sarah's delicious three course menu. Then, when you raise $150, you will unlock access to Sarah's recipes as well as her informative and fun-filled cooking class recording in a private Facebook group.
Then you can go ahead and plan your dinner party (restrictions permitting) and show off your fabulous new culinary skills.
So, what are you waiting for? Sign up for the 3 Course Challenge now.

Sarah and Lorraine's Story
Sarah Todd has taken different challenges head-on in her life — she's been a chef, model, MasterChef star, restaurateur, cookbook author and mum.
But Sarah's most difficult challenge of all was watching her beloved mum, Lorraine, go through a breast cancer diagnosis and treatment.
"Mum was a single mother who raised three children, worked full time and did everything on her own. I see her as a superwoman. When she got sick, it was a huge shock."
Receiving a diagnosis of stage one, grade three breast cancer on her 50th birthday, Lorraine went straight in for treatment.
Sarah recalls how hard it was to watch her mum undergo chemotherapy treatment, seeing the pain she was in.
She says, "Nobody really talks about the fact that losing your hair can cause crazy amounts of pain. Mum felt like her scalp was being stabbed with pins as her hair fell out."
Lorraine's breast cancer experience gave her a whole new appreciation for life and she is so grateful to be able to grow older and spend time with her beloved grandchildren.
Sarah knows that without the advances made in breast cancer clinical trials, it could have been a different outcome for her superwoman mum.
More research is needed to ensure every woman survives breast cancer. This is your chance to learn some new culinary skills and host a dinner party that will save lives.
Register today and get access to everything you need to create a dinner party filled with laughter, joy, memories and hope.

STEP 1
Register.
Register for the 3 Course Challenge today. Set up your fundraising page to start the challenge and receive a sneak peek of the delicious menu!


STEP 2
Get support.
Reach out to your family, friends and colleagues to support you in the challenge by donating to breast cancer research.

STEP 3
Learn Sarah's secrets.
Raise $150 or more to unlock access to Sarah's fun-filled and informative cooking class recording.

STEP 4
Host your party.
Host your dinner party any time from now until 30 November (restrictions permitting). Don't forget you can cook for your household or host a virtual dinner party!
Join as a Team
When it comes to the 3 Course Challenge, there is no such thing as too many cooks! Participating as a team is a great way to connect with friends, family or colleagues, and can be done virtually if you're experiencing lockdown restrictions.
In a team, each team member will fundraise individually and the monies raised will tally to one team total.
To set up a team, when you register simply choose 'Register as a Team' to begin your registration process and to invite people to join your team. Each person who receives your invitation to join uses the links in that email to register and establish their own fundraising page.
For individual team members to join Sarah's livestreamed cooking class on Saturday 16 October, they must each raise a minimum of $150. When a team member hits $150 raised, they'll unlock access to our private Facebook group where they can watch Sarah's class and ask their culinary questions.
There are many ways you and your team can do the challenge.
You and your team members can pitch in to cook and host a dinner party together. Maybe the highest raising team member skips the washing up!
Each team member can host their own individual dinner party and cook for their guests.
If you're experiencing lockdown restrictions, each team member could cook from the safety of their homes and come together for a virtual dinner party over Zoom.
We've got great resources available, such as a Teams poster (pictured) and social media tiles to help you recruit teams members. So, give your team a fun name and start inviting your sous chefs to join you so together you can save lives, one tasty course at a time.
And don't forget, you can participate as a workplace too.

Your Challenge Kit
As soon as you sign up, you'll get exciting 3 Course Challenge resources to make your dinner party (or virtual dinner party) extra special. Look out for the Table Styling Guide, Place Cards, Invitation Template and even a Trivia Quiz to play with your guests.
Then once you raise your first $150, you'll unlock access to Sarah's cooking class as well as the printable menus, recipes and ingredient list. All that's left is to keep going and see how much you can raise, every dollar counts!

Top Fundraiser
Win a Cut Throat Knives Gift Pack valued at $2,000 featuring a customised Breast Cancer Trials 'The Chef' Knife, a Paring Knife, a Double Saya to hold your new knives and a handcrafted American Oak and Cherry End Grain Block.
2nd Highest Fundraiser
Win a KitchenAid Artisan KSM175 Tilt-head Stand Mixer in Honey, valued at $799.
3rd Highest Fundraiser
Win a Minimax Gift Card valued at $500.
Raise over $1,000
Go into the draw to win one of two Royal Doulton Signature 1815 16 piece dinner sets valued at $300 each.
Raise $350 or more
Go into the draw to win a $250 Woolworths Gift Card.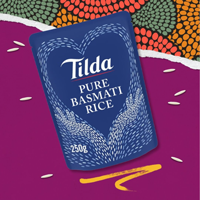 Raise $250 or more
Go into the draw to win one of ten Tilda Rice Gift Packs valued at $200 each.
Highest Raising Team
Win four Sarah Todd Gift Packs. Each pack includes a selection of Sarah's spice range plus, her sticky chai tea and a hand signed copy of her cookbook 'My Indian Kitchen'.

Here are the five-star reviews from our last 3 Course Challenge!
'We had our 3 Course Challenge Lunch yesterday - it was so much delicious fun!! Thanks so much for organising this wonderful event for such a worthy cause.'
- Arwen
'I held my dinner party on Saturday and all my friends and family who attended just loved the food. So much so that they have requested an encore. I'm very happy and proud to have been part of the 3 Course Challenge and great to hear we raised over $130K for breast cancer research and trials. Here's to finding a cure!'
- Caroline
'It was so lovely to do the 3 Course Challenge with my son. Afterwards he told me he loved it and it was a special moment that he will remember for a long time.'
- Nicole