By taking the 3 Course Challenge, you will cook up more than a delicious feast for your friends, you can raise funds to support a cure for breast cancer.
The 3 Course Challenge is a fundraising event with a difference. One of Australia's most famous chefs, will personally teach you over livestream how to prepare a delicious international feast. In three courses, you'll introduce your friends to new flavours at a dinner party that can save lives.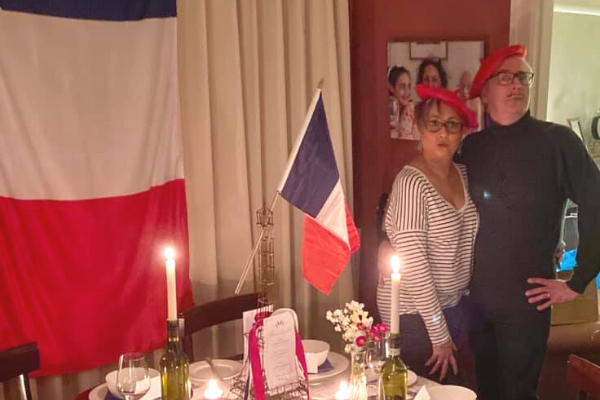 'We had our 3 Course Challenge Lunch yesterday - it was so much delicious fun!! Thanks so much for organising this wonderful event for such a worthy cause.'
- Arwen
'I held my dinner party on Saturday and all my friends and family who attended just loved the food. So much so that they have requested an encore.
I'm very happy and proud to have been part of the 3 Course Challenge and great to hear we raised over $130K for Breast cancer research and trials. Here's to finding a cure!'
- Caroline
'It was so lovely to do the 3 Course Challenge with my son.
Afterwards he told me he loved it and it was a special moment that he will remember for a long time.
'